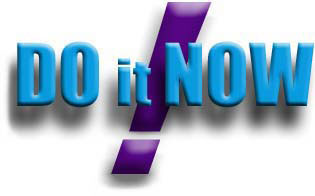 Procrastination is painful. You already know that.
You think you are lazy, unmotivated, fatigued. But the reality is that your brain has just made a few errors in the wiring up the happy path that makes you WANT to do stuff.
########## Hypnosis Alert---
Two hypnosis sessions in this podcast. No driving or operating jackhammers while listening, ok?
##########
Got clutter? Hoard much? Have a mess everywhere you look?
STOP putting things off. This is the hypno boost with a loving kick in the butt.
Get the full hypnosis program DO IT NOW
 It's a life changer.
https://www.wendi.com/courses/do-it-now-end-procrastination