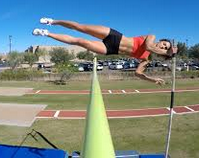 Join my Patreon page and get lots of Hypnosis sessions for just $1 each.
http://patreon.com/wendi
Sports hypnosis, full length session is posted at the link above.
Learn more about the mind mastery of your sport. Dig deep to find your self sabotage or fears. And then learn how you can have more endurance and strength and confidence in your sport.
Golf hypnosis, basketball, soccer, race car driving, pole vaulting, baseball, iron man... find out how I help athletes to exceed their expectations.
And be sure to click that link, and get started with me on Patreon. http://patreon.com/wendi